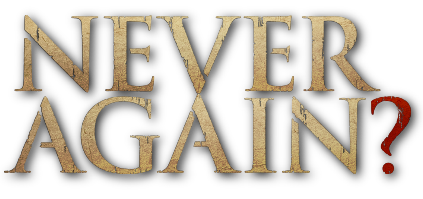 CAST
Irving Roth
Irving Roth (1929-2021) was a Holocaust survivor who founded and directed the Holocaust Resource Center at Temple Judea of Manhasset, New York, until the time of his death. An internationally known educator, Mr. Roth endeavored to teach people about the Holocaust and the lessons that can be learned from that experience.
Kasim Hafeez
Kasim was raised a devout Muslim and embraced radical ideology in his teens. His life was drastically transformed when he traveled to Israel and witnessed the true nature of the Jewish state. Kasim has since felt a moral obligation to publicly speak out for Israel and the dangers of radical Islam.
Calvin Aurand
Former VP of Content for Sony Music, Aurand produced, directed and ideated content for musical artists Beyoncé, Shakira, Jennifer Lopez, John Mayer, and more. Now a writer, director and photographer Aurand has continued to create for One Direction, Harry Styles, Aaron Rodgers, and more.
Rick Eldridge
With over 35 years in the entertainment business as a musician, producer, director and entrepreneur: Rick Eldridge has been involved in every facet of the entertainment industry. In 2015 Rick was the creative producer of the highly successful Fathom theatrical FOUR BLOOD MOONS.